Your Road Map to Team Effectiveness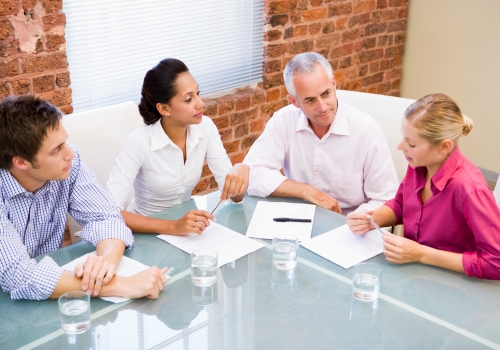 Our leaders meet regularly to plan and execute on our goals. Then they go back to their work groups and do their own thing. How can we get everyone to be accountable for organizational results?
There are specific behaviors that drive team cohesiveness which leads to shared results. The Five Behaviors of a Cohesive Team™ assessment rates the team on each behavior, highlights strengths and challenges, and leads the team to develop an action plan for each behavior.
I'm frustrated by the lack of effectiveness in some of our teams. How can we get people to communicate clearly and work together in a productive way?
Each person has different ways of communicating, responding to stress, and directing their energies. The Five Behaviors of a Cohesive Team™ identifies the personal style of each team member so that each person has a greater appreciation and understanding of how to collaborate with others.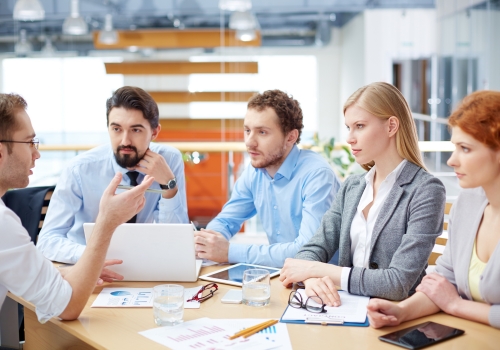 Teamwork—The single most untapped competitive advantage -Patrick Lencioni
The Five Behaviors of a Cohesive Team™ helps members balance their individual workplace styles with an appreciation of those of other members. A team functions well beyond coexistence, achieving business results when members learn to master The Five Behaviors:

Program Overview
The program helps teams understand how, as a team, they score on the key components of The Five Behaviors model: Trust, Conflict, Commitment, Accountability, and Results. Each individual on the team will also understand their own DiSC style: D: Dominance, i: Influence, S: Steadiness, and C: Conscientiousness, and how style contributes to the team's overall success.
Program Benefits
The Five Behaviors Model is used to help team members learn to work together more efficiently and effectively and become a more cohesive team. A productive, high-functioning team:
Makes better, faster decisions
Taps into the skills and opinions of all members
Avoids wasting time and energy on politics, confusion, and destructive conflict
Creates a competitive advantage
Is more fun to be on!
Rhythm of Program Delivery and Facilitation
Each team member completes an online assessment which contributes to the 36-page Five Behaviors of a Cohesive Team™ profile.
Tom meets with the team leader prior to the facilitation sessions to preview the overall rating and key topics.
The group facilitation consists of seven modules with total duration of approximately 14 hours, scheduled in flexible segments over 2-3 days.
Introduction
Building Trust
Mastering Conflict
Achieving Commitment
Embracing Accountability
Focusing on Results
Review and Action Plan
I will design a custom package including the team assessment, individual reports on behavior styles, and a facilitation/training experience that will land these skills with your team!
*The Five Behaviors of a Cohesive Team™ is a registered trademark of John Wiley & Sons, Inc. or its affiliated companies.